Greetings from Chairperson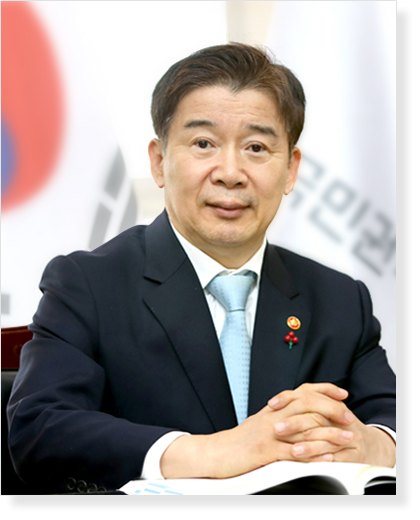 Dear visitors and guests,
I am Kim Hong-Il, Chairperson of the Anti-Corruption and Civil Rights Commission (ACRC).
Thank you for taking the time to visit the ACRC website.
Since its establishment in 2008, the ACRC has been committed to resolving citizens' difficulties caused by illegal and unfair administrative practices or unreasonable institutions and creating a society with integrity and transparency.
The ACRC is dedicated to becoming a "fair and hard-working national institution, the most trusted by the people" by resolving inconveniences, grievances, and conflicts swiftly and fairly and eliminating conventional illegality, corruption, and moral hazards in society.
We would like to kindly ask for your interest in and support for the work of ACRC, taking the lead in the protection of the rights and interests of the people and creating a leading country with fairness, rationality, and justice.
Thank you.
Kim Hong-Il