Procedures of Administrative Appeals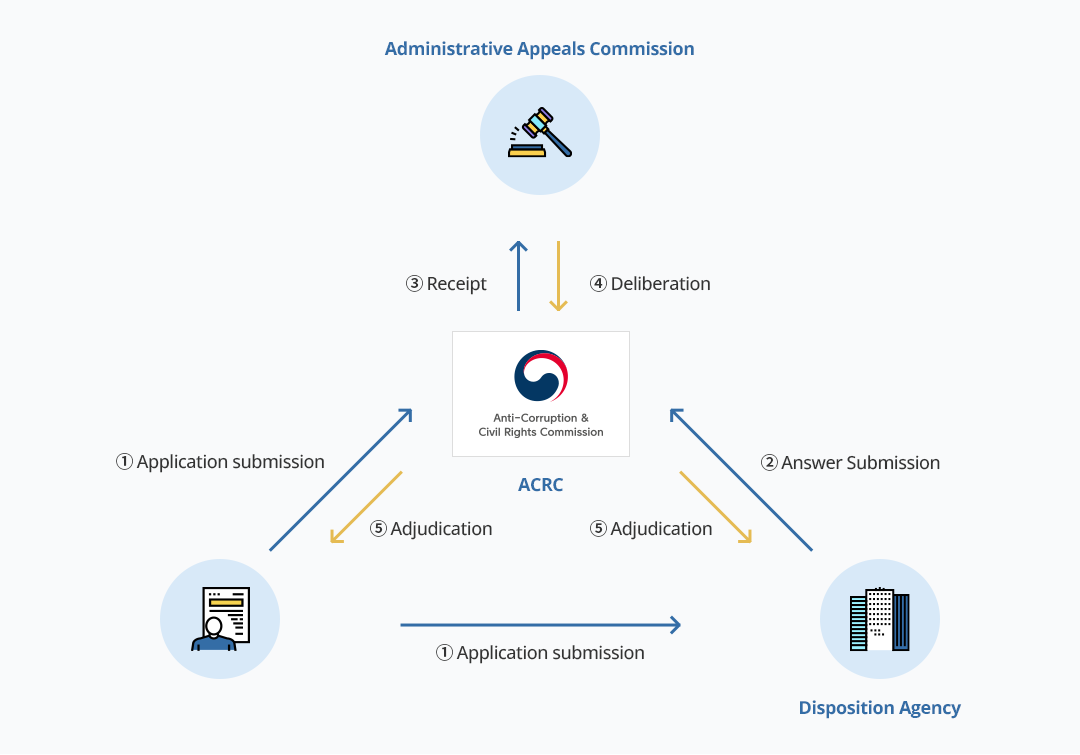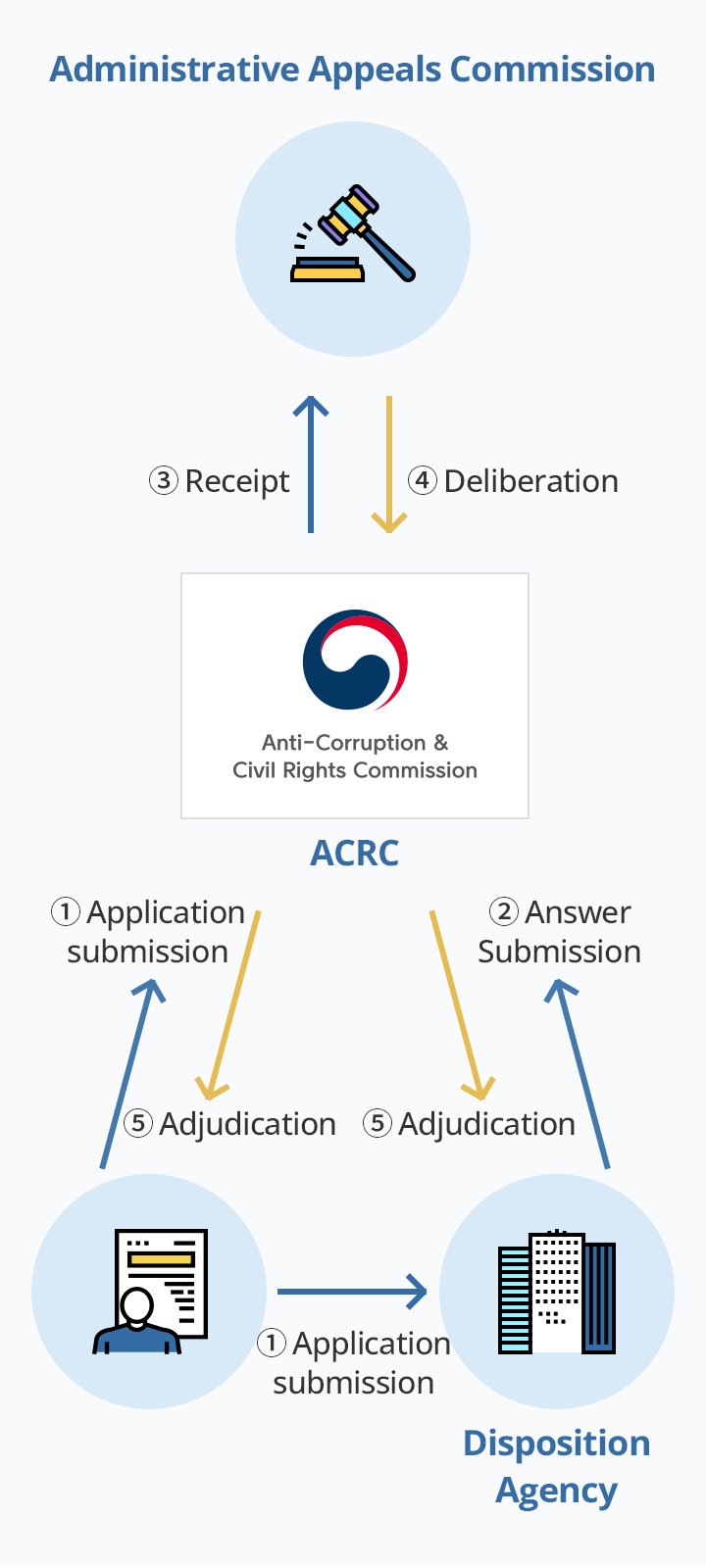 Application Submission

An appellant can file administrative appeals to the disposition agency or the ACRC via personal visit, mail, or internet (www.simpan.go.kr).
Answer Submission

The disposition agency writes an answer regarding the appellant's appeals within ten days after receiving his/her application, and presents it to the ACRC. Then, the Central Administrative Appeals Commission within the ACRC sends the answer to the appellants to enable them to understand the opinion of the disposition agency concerned.
Deliberation & Adjudication

The ACRC thoroughly examines statements of both sides, and sets the date for deliberation. After deliberating whether the appealed case is illegal or unfair, it notifies the results to the disposition agency and the appellant with a written document.
Online Administrative Appeals System
People who want to file an administrative appeal can use Online Administrative Appeals (www.simpan.go.kr) regardless of time and place to file an application, check the status and result of resolution through computers or smart phones.
If you select the administrative agencies which rendered disposition you are appealing against, your appeal is transferred to the relevant administrative appeals agencies automatically. If you input a couple of relevant information, the system provides similar appeal cases and its resolution to assist you to refer the most relevant cases.
Administrative appeals agencies and disposition agencies linked with the online system can handle administrative appeal related works including the receipt of applications, forwarding, and drafting documents.